Here's What Past Clients Have
to Say…
Call Her! Now!
"If you've been looking for a sign, this is it. She will guide you from the first phone call about life and career coaching. That's a win-win and won't cost you anything! You have the ability right now to change your life for the better. She will help you get there. It may not be what you were expecting, because chances are it's going to be so much better."
— Mandy H, Actor, Producer, Writer
I've Come So Far!
"After coaching with Amrita, I see that the skills I learned during my six months coaching transfer to every part of life! I'm excited to see where this path continues to lead me. Thank you, Amrita, for all the support you offered."
— Ashley L, Production Editor, Kirkus Media

I Feel Inspired!
"Amrita helped me get out of my own way. After only three months of life & career coaching I felt confident, asked for and received a promotion and pay increase! Amrita helped me know that I'm capable of creating what I want most in life."

— Karly M,
Sr Customer Care Specialist
I Feel Powerful!
"Coaching helped me feel powerful! Amrita helped me ditch my perfectionism. I'm stronger, more confident and my life and career feel purpose-driven and supported. I love my job more and feel appreciated for what I do!"
— Safiya M,
Operations Manager

"Amrita's life and career coaching is amazing! I'm so glad I attended her workshops. I learned so much in just 2 hours! If you have the opportunity to work with her, talk with her or learn from her, do it! I am genuinely happy I had the chance to meet her and learn at a live workshop She is doing great things for people. Don't miss your chance to change your life by working with her."— Trisha S, Realtor
Professional Qualifications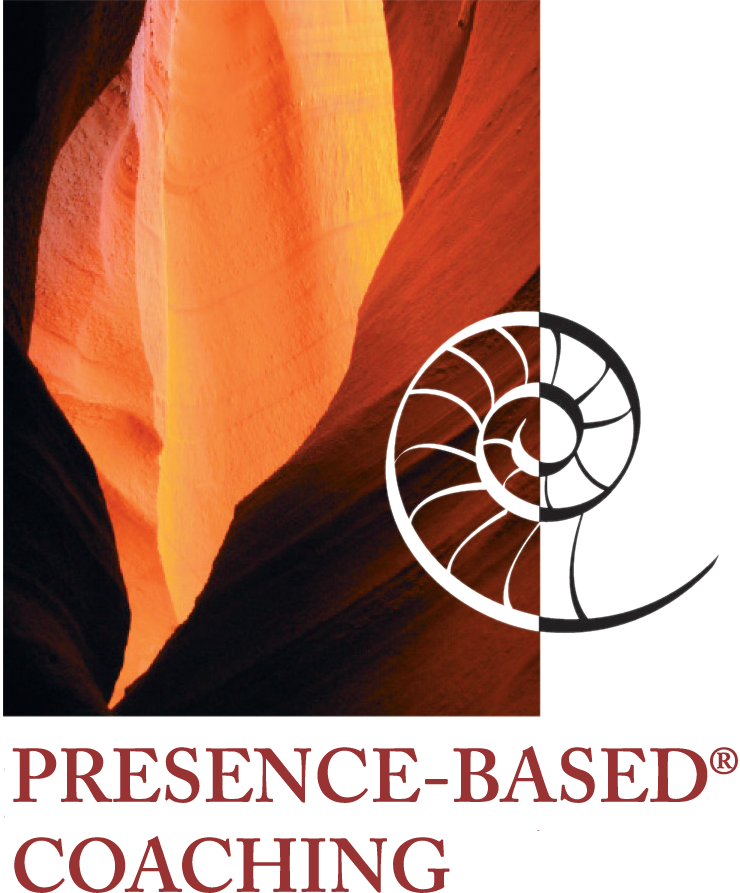 I Feel Confident!
"Working with Amrita gave me more confidence to move myself boldly and successfully, personally and professionally. She is empathetic and will give you useful and very direct insight into what is holding you back. Working with Amrita helped me move past my self-induced hurdles and I've gained lifelong tools for success and have made tangible progress in my career trajectory moving forward."
— Sarah R, Social Media Strategist

I Trust Myself More!
"After working with Amrita my feelings of stress and anxiousness have gone down a lot! I stopped battling my thoughts and overthinking. Amrita helped me clarify and bring trust into my relationships. I'm definitely moving in the right direction and continue learning to trust myself even more. Coaching with Amrita is like having a great personal trainer! The results I started to see in the first month were enough to prove that I could reach my long-term goals with her skill and support."

— Ed M, Peloton Sales
Worth The Investment!
"I feel more confident, relaxed, assured, and capable! I'm also feel less anxious and never thought that could change so quickly. Coaching with Amrita is definitely worth the investment. Her shared wisdom, "We can dwell in the past or we can choose what we want to build moving forward", shifted how I think about myself and my life. Her kindness supported me to keep going when I felt worn out. Amrita's coaching is practical and effective and something everyone can benefit from doing!

— Kate E, Salesforce

"Before coaching with Amrita I felt overwhelmed with the upcoming changes in my life. I'm much calmer now, and looking forward with excitement to what my future holds. Amrita seemed to know what's going on with me even when I had no clue. I got more help and support than I expected and my transformation exceeded my wildest imagination.

I would strongly recommend everyone coach with Amrita regardless of what challenge you face. She is very direct while being compassionate and kind. She's amazingly encouraging and supportive! The main thing I can say about my experience with you is WOW! Holy COW! I have come so far as a person. I learned so much about myself, and learned so many practices that will keep me moving forward."
— Pam T, Business Owner & Solopreneur
Life Changing!
"Coaching with Amrita, I found a life-changing way of thinking about things in life. I was super fearful of conflict and now I recognize that conflict can happen and that I can surf the wave of emotions. As a result, I have less anxiety and stress, and feel far more comfortable and confident in life".
— Joy Z, Leadership Recruiter

No More Negativity!
"The techniques Amrita taught me have been really helpful. I was able to give myself permission to mentally release a lot of negative thinking. I no longer feel the paralyzing overwhelm I used to feel. Coaching has been cathartic and I'm very glad I worked with such a fabulous coach. Thank you, Amrita!"

— Megan M, Learning Center Instructor
Absolutely Magical!
"Working with Amrita has been nothing short of magical! Her grounding meditations set the stage for deeply authentic, and meaningful learnings. Her intuition, humor, and guidance helped me refine my values and goals, and get old beliefs out of my way. I now skip happily towards the life I never thought I was worthy of."
— Marissa F, Artist

"Amrita changed my life. I'd never worked with a life coach before and wanted to grow my mindset, positivity, confidence and leadership. For anyone looking for direction, positive outlook or clarity, she's who you want to work with. No matter how capable we are, we can all use practical help and support to keep us creating the life we really want. Amrita is near and dear to me, for all she has done in my life and her phenomenal coaching. If you are seeking direction and personal resilience, You'll want to work with her."— Suzanne P, Director of Sales
It's Your Journey!
"We invited Amrita to coach for our men's fitness and health program and were consistently impressed with the way in which she so adeptly helped men on their individual journeys. Our clients thanked us for the experience of working with her and have expressed gratitude for the experience."
— Sean P, ManUp! Health Program Director

I Feel Inspired!
"The way in which Amrita spoke with me during our initial session instilled within me a real sense of urgency to love and care for myself out of a sense of pride. Her coaching has helped me to live it; not just speak it".— Robert R, Orthopedic Surgeon and Author 
Totally Motivated!
"Amrita connected with everyone in our executive group, motivating each one of us to look at one's life with a new clarity and reflection. She provides great tools to be successful for creating significant changes in life."
— Linda, Marketing Director

"Every time I talk with Amrita, I come away feeling that she has seen a deeper quality in me, appreciating something that others don't understand about me. I thank her again for that. Amrita got me to a place where I felt like I had practical, and useful action steps that made sense to me and have already started transforming my life."

— Natasha, Musician & Yoga instructor
I Trust Her Coaching!
"I appreciate Amrita's thoughtful approach to life coaching. Amrita created a foundation that was pragmatic and clear, leaving me as the client feeling confident in the process and of a positive outcome."
— Becka, Farmer and Mom

Great Coaching Presence!
"Amrita communicates interest, warmth and acceptance and she has a great coaching presence. She was always confidently in charge but more as a companion who never let me get sidetracked from my desire and progress to change."— David B, Non-Profit Consultant & Facilitator

A Positive Experience!
"Amrita is always so positive that I can't help but be positive about my own transformation too. She gives encouraging feedback that makes me feel good about the life coaching process I'm doing and encourages me to forge my way forward towards achieving my own goals."
— Steve Z, Educator of Differently-abled Youth

I Gained A New Perspective!
"I discovered new and helpful ways to problem solve in my day to day life. Through her coaching she helped me see perspectives I had never before explored. Now, It's much easier to handle stress in my life with confidence and grace. Thank you Amrita!"— Maggie, PHD Candidate

Truly Holistic!
"What Amrita does feels organic and natural. She is a world class listener, who makes me feel what I have to say matters. I hope other people try Amrita's coaching and get as much out of it as I have. I feel so positive and excited about each session and the changes I am creating in my life"— Dave, Landscaper

Completely Eye-Opening!
"Amrita's coaching has been really eye-opening and freeing for me. Trying something new everyday has particularly come in handy at work, when I am trying to get things done in a timely fashion. I'm not sure why I have never opened up to new things before, but I will certainly continue to do it in the future. Thank you!"— Maggie, Photographer

A New Career!
"Amrita, thank you for helping to shine a light on things I needed to see but wasn't able to see for myself. With your brilliant guidance (which was always "pully" rather than "pushy"), you helped me to realize my life purpose. As a result, my new career path was begun, and I couldn't be happier! "— Beth F, Mom-mentor & Coach

"I love Amrita's energy as a life and career coach and how she is able to roll with the punches, and convey acceptance while doing so. In additional to a  positive coaching experience, she introduced me to many yoga-based techniques and that there is neuroscience to support the techniques. They were new to me and I enjoy how Amrita weaves together so  many modalities into her holistic coaching work."

— Felicia N, Clinical Psychologist

I Gained Confidence!
"Amrita encouraged me to practice self-compassion as part of the career coaching I did with her. This was a revelation to me! It changed how I was feeling about my whole search and helped me open to new perspectives and that led me to a career I truly love! I know it also helped me to feel more confident socially which also surprised me."— Kayleigh G, Writer & Educator

I Gained Insight !
"I loved working with Amrita. She made the process of coaching very understandable and sustainable. Amrita is a highly insightful life coach and she was able to keep me on track (a feat in itself). I wish my son lived nearby. I'd make him see her. Thanks Amrita!"— Steve, Motorcyclist & Parent

I Gained Solutions!
"What worked really well for me in Amrita's coaching was helping me to verbalize my problem. Doing so encouraged me to actually hear what I was saying. Amrita also helped me break down the issue into smaller chunks so that they could be analyzed and a solution could be created."— Jared, Nurse & Photographer

Amrita Offers Practical Magic
Amrita offers "Practical Magic". Useful and trustworthy knowledge from the source element of Akasha. Working with her gave me access to valuable, functional information, game-changing techniques for my life and for my career. I was so inspired by working with her that I became a coach as well!

Amrita helped me to alleviate distractions that were taking me away from doing the work I needed to do. Her support and guidance allowed me to navigate my surroundings and life in ways that keep my energy and focus where I want.

She also taught me a healing technique to help with my migraines that completely changed my relationship with those experiences. Previously migraines were something that temporarily incapacitated me. They were unpredictable and inexplicable, and I was often nervous about when one might occur. After learning and applying the healing technique, they occur less often and clear up almost immediately."
— Golder G, Life, Mental Health Coach & Whitewater Safety Instructor

Saved My Life!
"As I reach months of complete sobriety, I cannot thank Amrita enough. I know that my conversations with her planted the seed for my awareness to blossom. Thank you! Thank you for contributing to my sobriety and helping to save my life."— Kyra H, Product Manager

Big Breakthrough!
"Amrita and I had meaningful conversations that allowed me to break through barriers within myself. I now have simple and robust tools to carry with me when I go through challenges in life." — Julia A, Chemist

Positive Life Change!
"Amrita, Thank you again for everything! You have really changed my life. With your guidance I changed how I see myself and the world around me, and that has been a total positive life changer!"— Melissa F, CPA

I Found My Perfect Career
"The key challenge I was facing when I met Amrita was deciding on my medical career. I didn't feel excited about a future career as a physician, and I wasn't sure why. I felt selfish even considering alternative career paths at that point.
With her help, I was able to see that I didn't need to pursue a career as a "typical" physician. There are unlimited ways to provide meaningful contribution to the world. I now have a medical career I'm passionate about.

Through frequent introspection/journaling/mindfulness exercises, I'm more able to consider the bigger picture. Through the grown-up homework, AKA: Groundwork", I established self-assurance. I'm now able to slow down and consider alternatives which I find incredibly valuable.

Amrita provides the tools to succeed, regardless of circumstance. With her positive feedback, outside perspective, and 'weekly groundwork', she was crucially important in helping me navigate the stormy waters of my career change."
— Zane J, MD, MPH

Amrita Inspires Action!
"When I met Amrita, I was battling the residual effects of PTSD and anxiety, and was feeling completely at a loss as to how to manage my future.

Her  ability to meet me where I was, was amazing. I knew she led me to where I needed and wanted to be. Working with her held me accountable.  I continue  to create new challenges and changing habits for myself.

She reflected the progress that I made in a way that helped me embody it. Let go of what you think coaching is! Working with Amrita inspires action, offers you new perspectives, and supports you in transforming your life!"
— Jenn M, Photographer

Amrita Inspires Choice!
"Before I worked with Amrita, I felt burdened by responsibility with no time or energy to play. Amrita encouraged me to take time each day to play and appreciate what this opened up in my life. She reminded me that I can choose how I react to things, and that I could create the transformation I truly desired in my life and work.

I came to coaching because I felt burdened, and weary. Amrita helped me to shift the way I thought in order to shift the way that I behaved.

The biggest gift I got through coaching was learning to support myself when things get tough or challenging."
— Terri C, CPA & Solopreneur

Amrita Inspires Creativity!
"I was at a crossroads in my professional career and couldn't figure out what direction I wanted to head in.

Amrita helped me see options, recognise the limitations I was placing upon myself and helped me define what I wanted to create and transform. I learned through coaching to focus on the positives and then take actions to move towards my desired outcomes.

Working with a life coach was a new experience for me. 20 minutes into my first session I had an 'a-ha!' moment, where it all made sense and I knew this would fill a need I hadn't been able to name."
— John K, IT Professional & Musician

I Found Balance in Life & Work
"I came to coaching with Amrita, because I was increasingly challenged by a very busy life. CEO, dad, husband and active volunteer, combined with a successful career were causing me anxiety and difficulty finding a great work/life balance. This was causing me a deep sense of foreboding and apprehension along with mood swings. I struggled with the transitions from home to office, and was being very self-critical.

Amrita introduced me to techniques that let me see the positive and learn the benefits of gratitude. She led me to understanding Servant Leadership and that has helped me effect a massive culture change at the company I run. Now I feel I have the tools to move forward and to treat the whole of my life as a journey and not a destination.

As a coach Amrita is smart and no B.S. She is passionate about making a positive impact for her clients, and her enthusiasm is contagious. She truly saw who I was, and helped me see that more clearly. Coaching with Amrita I always felt her kind spirit guiding me."— Robert D, Financial Advisor & Coach

Are you ready to step up and create the life of your dreams?